Origins of SAMBO
SAMBO is a martial art form that was developed in the 1920s by Vasiliy Sergeyevich Oshchepkov (1893 – 1938) with the goal of enhancing the hand-to-hand fighting abilities of the Soviet military. Derived from the Russian phrase "самозащита без оружия" (transliterated as samozashchita bez oruzhiya), SAMBO stands for "self-defense without weapons."
This unique sport blended the most effective indigenous fighting techniques from across the Soviet Union with Japanese martial arts methodologies, such as judo and jujutsu. It quickly gained traction as both an athletic pursuit and a healthy lifestyle alternative, leading to the proliferation of SAMBO clubs throughout the USSR by the 1930s.
SAMBO History
Anatoly Arkadyevich Kharlampiyev and Viktor Afanasyevich Spiridonov, two of Oshchepkov's most prominent students, carried on his legacy by advancing, promoting, and systemizing SAMBO across the Soviet Union. In 1938, the All-Union Committee on Physical Culture and Sports officially recognized SAMBO as a sport, sanctioning the first individual tournaments in St. Petersburg (then Leningrad) in 1939, and the inaugural team contests in the late 1940s.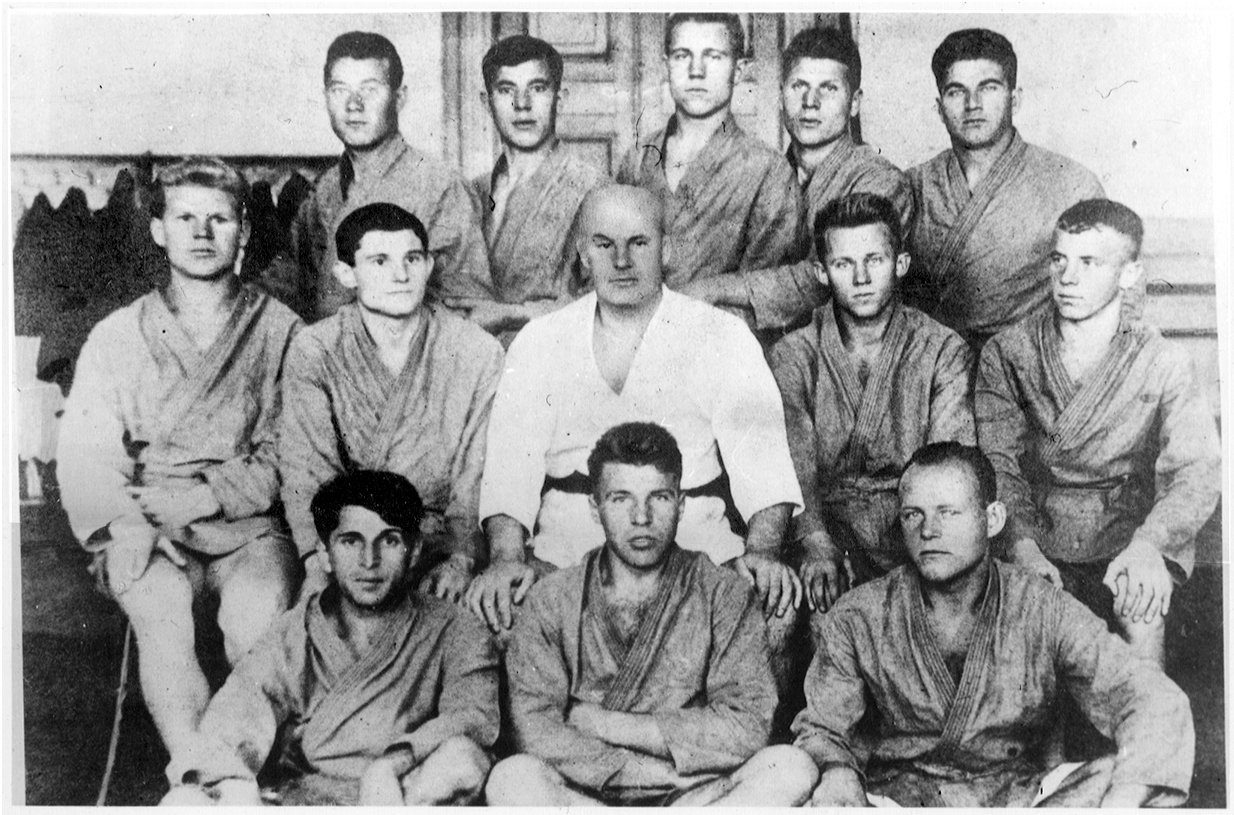 Over time, SAMBO has transcended its original military applications to become a versatile discipline used in personal self-defense, professional settings like military and security, and international athletics. Today, three main formats have gained worldwide recognition: sport sambo, emphasizing traditional grappling; combat sambo, which includes strikes, chokes, and disarmament techniques; and beach sambo, a more recent adaptation.
In the past decade, the sport's global prominence has been propelled by world-renowned sambists such as Fedor Emelianenko, who reigned as the top-ranked heavyweight mixed martial arts (MMA) fighter for over seven years and is a 4-time combat SAMBO world champion, and Khabib Nurmagomedov, a 2-time combat SAMBO world champion and the reigning Ultimate Fighting Championship (UFC) lightweight champion.
These influential figures have contributed to SAMBO's ever-growing popularity, highlighting the rich heritage and contemporary relevance of a martial art that began as a means of self-defense for a nation's military and has since become a respected international sport.